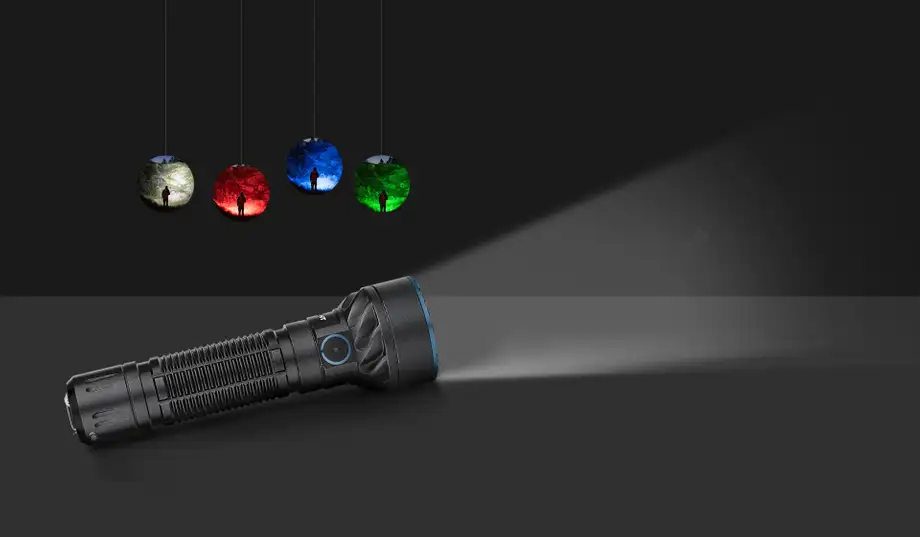 Freyr 4 colours to satisfy all your needs!
①Dual-switch light with 4 colours
Having a max output of 1750 lumens and 360 meters of throw, Dual-switch light Freyr also owns white light and RGB lights.
②Helpful for night vision protection, investigation, or signaling
The RGB lights aid officers in night vision, investigation, and traffic signaling with the included silicone traffic wand. This might be the most featured packed light we've ever made.
③Attractive run time
Powered by a 5000mAh rechargeable lithium-ion battery, it runs up to 15 days when using the moonlight mode.